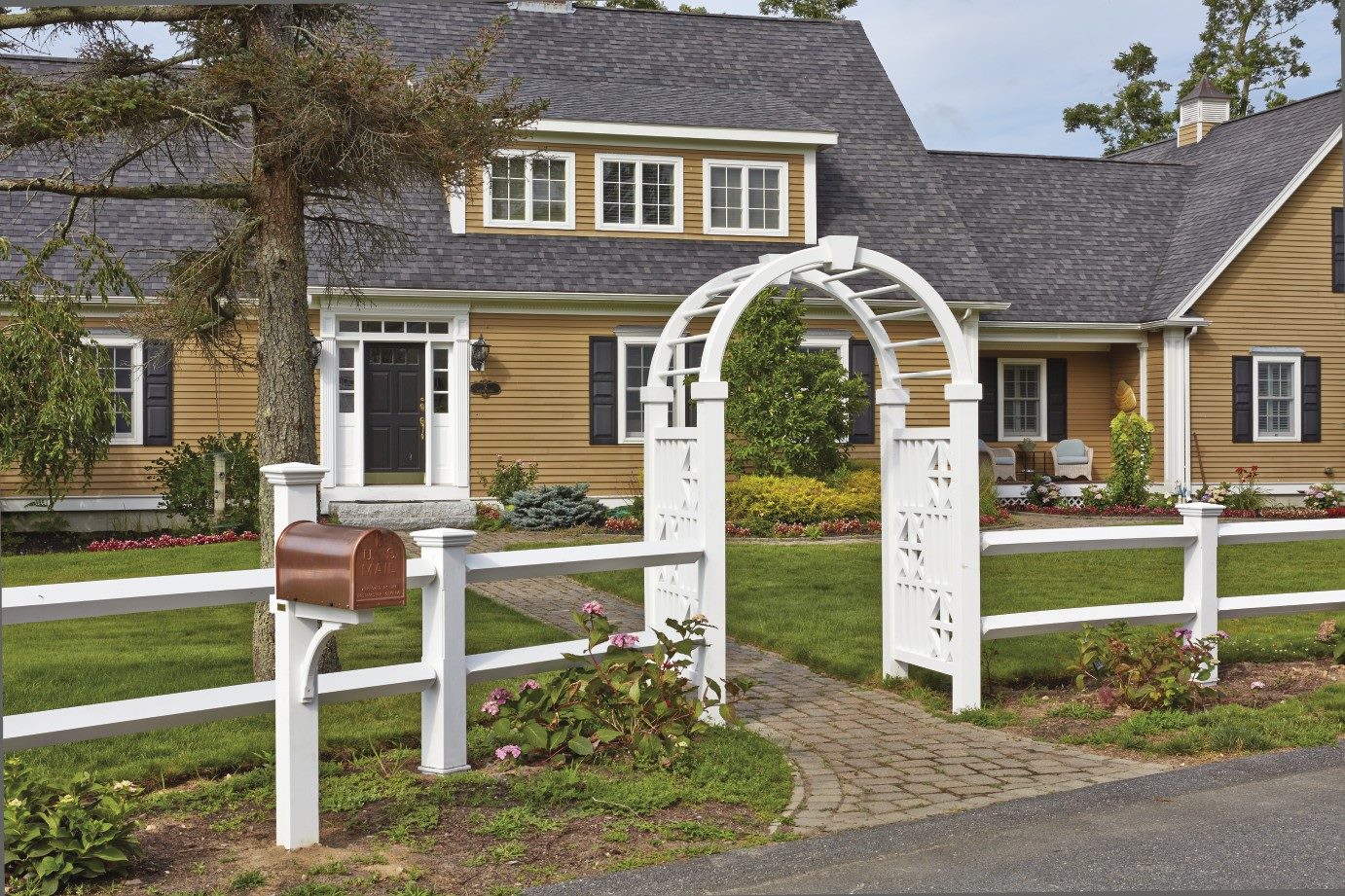 What Your Mailbox Style Says About Your Home
---
Like the interior, the exterior of a home says a lot about its occupants. Even the tiniest of details can tell passersby a lot about your personal style. One of those details is the style of your mailbox.
You probably wouldn't think of a mailbox as a beacon of style, but every detail of the exterior of your home has a big impact on curb appeal. If you've ever driven to a new home for the first time the first thing you notice is their mailbox because it is the first thing you see. If a mailbox is quirky, upscale or completely busted you will notice and that will color your impression of the home and its occupants without you noticing.
A mailbox doesn't have to be particularly flashy to make a first impression – a simple, clean and classic shape is enough to give guests a positive impression of your home. You don't need a mailbox shaped like a boat or racecar to make a lasting impact!
So what does your mailbox say about you and your home? The three available Walpole Outdoor mailbox styles each have their own aesthetic that can make a great first impression for your home.
The Aluminum Strong Mailbox
The Aluminum Strong Mailbox is the most popular mailbox available at Walpole Outdoors and for good reason. This mailbox is a classic piece of decor and looks good in front of any home. 
This mailbox, crafted in heavy duty aluminum, is durable enough to be placed along a busy road but sleek enough to live outside a home in an upscale cul-de-sac. The Aluminum Strong Mailbox comes in a variety of colors to match the exterior of any home.
This mailbox shows off a classic, clean and simple style. It is not showy but its clean lines and rich color makes a great first impression.
The Copper Mailbox
The most flashy and stylish option available is certainly the Copper Mailbox. The Copper Mailbox is crafted in a durable 20-gauge copper that will last for many years, even outdoors. This mailbox starts out as a shiny, gorgeous copper before oxidizing into a rich verdigris finish like all real copper.
A copper mailbox is a stylish statement and really shows off an upscale style. This mailbox, though a classic and clean shape, will make an impression. If your mailbox is placed prominently in front of your home this is a great choice to really amp up your curb appeal.

The Stainless Steel Mailbox
If your style is more on the modern side you will love the Stainless Steel Mailbox. This mailbox is crafted in marine grade 316 stainless steel with a brushed satin finish making it extremely durable as well as sleek and shiny.
The Stainless Steel Mailbox is a great option if your style is more modern and looks especially striking when paired with a black or dark mailbox post. This mailbox would do great in any kind of setting because of its durability but looks especially good when located near the home.
Though the satin steel finish is modern, the box itself is crafted in the classic mailbox dimensions with a red flag. This is a great way to add a touch of style to the exterior of your home without overwhelming it.
So Which Do You Choose?
So, which mailbox reflects the style of your home best? Only you can make that decision. If you are looking for something a little more special and flashy but still timeless you should go for the beautiful Copper Mailbox. This mailbox is an investment in the beauty of your home!
If your style is a touch more modern and you want the exterior to your home to reflect that you should think about adding the Stainless Steel Mailbox. This mailbox is crisp and shiny, sure to attract some positive attention.
And finally if you want something classic, simple and unassuming you should go for the Aluminum Strong Mailbox. Select the color and number customizations to match your home perfectly. This mailbox can match any style home in any setting.
Finishing It Up
Regardless of which mailbox you choose for your home you can't go wrong with a Walpole Outdoors mailbox. Each mailbox is crafted in the highest quality materials in the classic mailbox shape, perfect if you want to keep it simple and make a statement. Each mailbox is made to be strong so it won't fall apart after inclement weather. Pair with one of our timeless mail posts for an even more stylish look to boost curb appeal and make a great first impression.
Which mailbox will you choose for your home? Shop all of our styles online or in person at one of our showrooms.