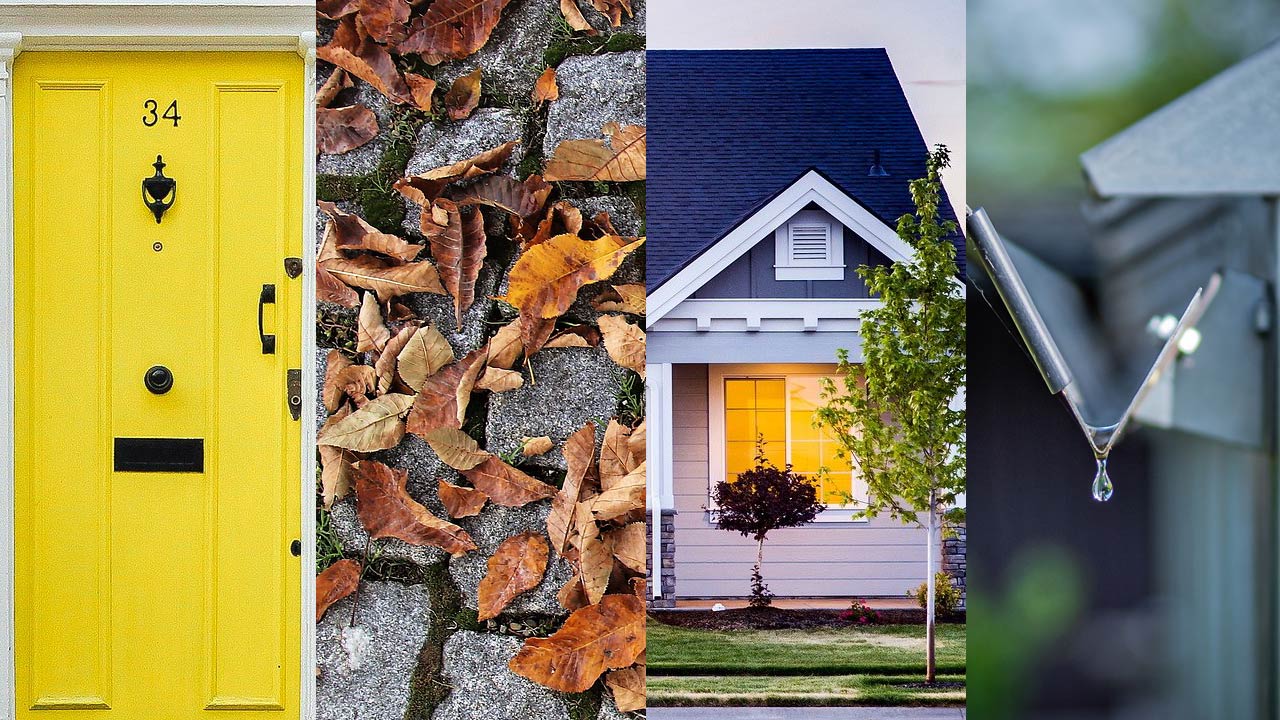 4 Home Projects For Fall
---
Fall may signal the end of the growing season but it doesn't mean the outdoors doesn't matter anymore. There are many things you can do around the house and yard to keep your property looking wonderful throughout the season. Looking to give your home an update without spending more than a few hours on one project? Here are 4 things you can do in less than a day that will make your home look and feel better heading into fall.
Paint Your Front Door
Something you can do in a couple of hours that will give life to your home is painting your front door. How does your front door look right now? Maybe it's a little dingy or maybe it's just plain boring. Bright and bold front doors are very trendy in home design and can be a real boost to your curb appeal. Think about what color would look best for your home and go for it. A great exercise if you aren't sure is to brows through Pinterest and check out all the bold front doors on a variety of home styles. You are only a couple coats of paint away from a refreshed look!
Power Wash Your Home
A great use of the crisp fall weather is to get your home completely clean with a good power washing. You can get this done in a few hours or less! You can easily hire a professional, rent a power washer or can use your own if you already have one. If you choose to do it yourself do a quick Google search beforehand to make sure you know how to operate the washer and how to spray your home without getting water under shingles and into places it doesn't need to be.
Clean The Gutters
How often do you think about the gutters on your home? Gutters aren't exciting but serve an important function and lack of upkeep can cause expensive and extensive damage to your home. Take an afternoon and clean them out so they are free of debris and damage and can serve their purpose easily. Winter is right around the corner and if you live in a snow area gutters become even more important.
Repair Walkways
Before the temperatures start to drop it's time to repair those walkways! Once the weather becomes chilly cracks in your walkway will only get worse. Water gets in and then when the temperature dips below freezing it freezes and expands -- causing an even bigger crack to form. Avoid that entirely this year by sealing up cracks now before they have a chance to grow. This will also make your walkways safer for anyone that comes to your home. Thinking about fencing in your yard or creating a new outdoor living space with a custom AZEK pergola? Walpole Outdoors can help make that dream a reality. Contact us today!